Congrats! Your tax refund check is on its way. However, if you haven't already committed the money to an exotic vacation or paying off debt, home improvements is a great way for home owners to spend their tax refund and continue to invest in themselves and their future.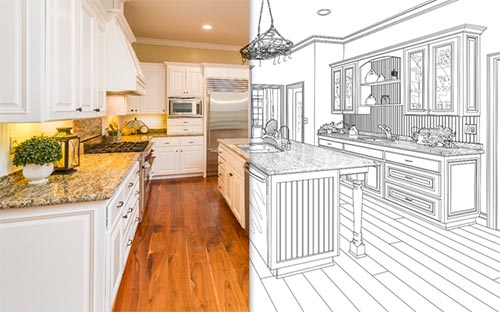 Energy efficiency is huge and can help lower utility bills. Nerdwallet.com reports that you can recoup 107% of installing fiberglass attic insulation and 90% of installing a steel entry door. Solar panels and new windows are both good investments as well.
Curb appeal not only makes your neighbors smile, but maintains the value of your home. Replacing vinyl siding with manufactured stone veneer to update your look can garner you an 89% return on your investment according to Nerdwallet.com.
Update your kitchen and/or baths. With a kitchen remodel, HGTV reports that home owners can recoup 60% to 120% of your investment depending on what you do, while updating a bath or better yet, adding a bath can recoup you 80% to 130%.
Finish a basement or an attic for extra living space. Creating a game room, play room or craft room is not only functional for your life but adds appeal to potential buyers down the road.
Whatever you do with your tax refund, make sure you spend it wisely.
Categorized in: Home Improvement, Uncategorized